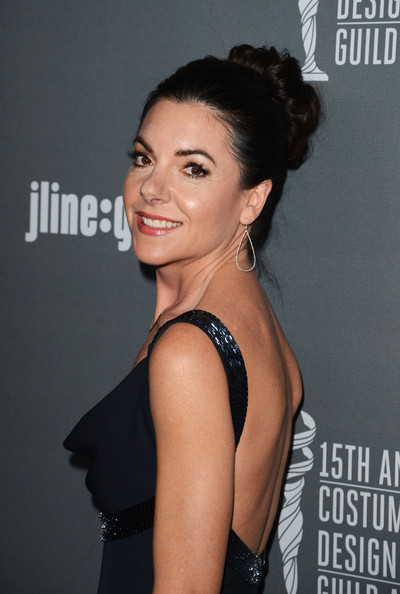 DESIGNER. STYLIST.
CREATIVE ARTIST.
With a fine eye for style and creative design, Roseanne Fiedler has made her mark in all areas of artistic media: television, film, commercial and print advertising.
After receiving a Bachelor of Fine Arts from the Tyler School of Art in Philadelphia, Roseanne moved to New York City where she continued her education at the Fashion Institute of Technology while working for a gallery specializing in vintage, estate and artisan jewelry. While at the gallery she worked with magazine editors and stylists coordinating accessories for editorial and advertising fashion spreads. She also managed the gallery openings and all aspects of marketing.
Within a few years she relocated to Los Angeles to pursue opportunities in costume design and styling. Her background and skills helped her to quickly make the leap to designing feature films, commercials, music videos, television pilots and series.
Over the course of her career she has had the opportunity to work with many talented directors, actors, musicians and athletes such as: Alec Baldwin, Jane Lynch, Peter Sarsgaard, Ben Affleck, Peter Farrelly, the Coen Brothers, David O. Russell, Kevin Smith, Lenny Kravitz, Tom Waits, Slash, Phil Mickelson, Yao Ming.
Roseanne has also worked with some of the largest and most creative advertising and production companies in the world. Known for her ability to take a concept through construction to the finished design she has created strong brand identification for many products such as Swiffer and Capital One.
In addition to excelling at the creative aspects of design and styling, Roseanne is also a superb team builder and manager, able to identify the strengths of the people on her team and put them to the best use to create overall success. She works comfortably and efficiently with budgets, from large to small and can meet deadlines even for the tightest projects. She is able to use her excellent resources and connections to her clients' best and highest benefit.
Always interested in expanding her creative vision, Roseanne has recently begun research and development for her own leather handbags and accessories, clothing and eco-sourced knit-line.